Meet Our Staff
Doctors
Dr. Jennifer Sweet,

DVM
Dr. Sweet graduated from UC Davis School of Veterinary Medicine in 1995 and practiced for five years in various veterinary hospitals in nearby Fair Oaks before opening Blue Ravine Animal Hospital in Folsom in 2000.

Dr. Sweet holds a Bachelor of Science degree in animal science from UC Davis and completed graduate studies at California Polytechnic University at San Luis Obispo. She specializes in small pet animals.

Dr. Sweet is a member of the AVMA, CVMA, AAHA, and SVVMA and is the proud owner of a Saluki, two City of Folsom shelter cats, and many tropical fish. Dr. Sweet and her husband, Greg, have two beautiful children, a daughter, Madeline Grace, who was born on their 10th wedding anniversary and a son, Nathaniel James. She enjoys gardening, playing with her children and dog, cooking, and designing birthday cakes.
Dr. Cristina Finochio,

DVM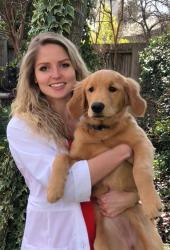 Dr. Finochio is a graduate of The University of Melbourne Doctor of Veterinary Medicine program. She worked for 4 years as a volunteer and Veterinary Assistant at clinics in Citrus Heights and Orangevale prior to attending veterinary school.
Dr. Finochio received a Bachelor of Animal Science at UC Davis. Her veterinary interests include surgery, clinical pathology and ultrasonography. She is a member of the AVMA, CVMA and SVVMA.
Dr. Finochio is the proud owner of Meeka, her native Australian mutt, and Rhône, her newly acquired Golden Retriever puppy. In her free time Dr. Finochio enjoys hiking, swimming, kayaking, spending time with her family and any activity that involves her dogs.
Dra. Finochio puede comunicarse en Español.
Dr. Jessica Winters,

DVM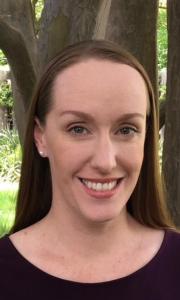 Dr. Winters is originally from the San Diego area. She graduated from Whittier College with a BA in biology prior to relocating to Davis. She graduated from UC Davis School of Veterinary Medicine and while she was there, she met the man of her dreams and married him! They've settled in El Dorado Hills, built a beautiful life and had a son! She is most interested in dermatology, internal medicine, preventative medicine, geriatric care, and acupuncture. When not in the office, you can find her hiking, eating good food or hanging out with her husband and son. They share their home with a sweet, aging English Bulldog named Titus.
Dr. Andrew Connors,

DVM
Dr. Andrew Connors graduated from Washington State University veterinary school in 2000 and practiced medicine in Southeast Florida until moving to Folsom in 2019. He and his spouse Tammy have two beloved kitty cats named Remi and Kitten Pants. Dr. Connors is an avid outdoorsman and enjoys mountain biking, hiking, kayaking, backpacking, and four-wheel driving. He also has a strong interest in international travel and has visited more
than 60 countries. Dr. Connors is very pleased to join the Blue Ravine Animal Hospital family!
Dr. Laura Rotz,

DVM
Dr. Rotz grew up in the North Bay Area where her love of animals began early in life. Her childhood was spent caring for everything from dogs and horses to tadpoles. Following high school, Dr. Rotz attended California Polytechnic State University in San Luis Obispo where she studied Animal Science as part of the pre-veterinary program. During her time at Cal Poly, she continued to be involved in the veterinary world outside of school by working as a small animal technician and volunteering at wildlife sanctuaries.
Dr. Rotz graduated from The Ohio State University College of Veterinary medicine. After veterinary school, she returned to California to be closer to her family. Dr. Rotz lives in Cameron Park with her Chihuahua mix Dusty and her cat Dimitri. Her interests outside of work include hiking, snowboarding and traveling.
Dr. Kristina Jackson,

DVM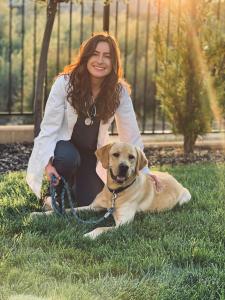 Dr. Jackson grew up in the Santa Barbara, CA area. From a young age, she fostered a love of animals through competitive horseback riding, 4-H and caring for her family's numerous pets. 4-H allowed her to raise and exhibit a variety of species including sheep, pigs, and even turkeys.
Dr. Jackson graduated with a BA in Biochemistry, Biophysics and Molecular Biology from Whitman College in Walla Walla, WA. She then attended The UC Davis School of Veterinary medicine where she graduated top of her class.
Her professional interests include emergency medicine, soft tissue surgery, diagnostic imaging, and animal behavior.
Outside of work, Dr. Jackson enjoys baking, painting, and spending time with her spouse and their crazy labrador retriever (TJ) and cat (Lila).
Dr. Nicole Fitzgerald,

DVM
Nicole Fitzgerald grew up in the Roseville area before living abroad for a year in Belgium then going to undergraduate school at UC Santa Barbara. Between then and veterinary school she married her wonderful husband and high school sweetheart Brandon. She attended veterinary school at UC Davis and graduated in 2009. She has practiced at various small animal practices in the Sacramento area since then and enjoys preventative medicine, dermatology, and internal medicine.
On her days off she spends time with Brandon and their beautiful children Colton and Frankie Mae. They keep her busy with their various activities/sports and adventures. Together they love to travel and camp. They have 2 silly lazy kitties - Captain Ron and Princess Waffles, a mischievous dog - Teddy Spaghetti, and well-behaved fish.
Office Manager
Patti, ,

Office Manager/Receptionist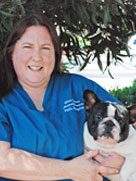 Patti has been working as the head receptionist and office manager at Blue Ravine Animal Hospital since its opening. Patti also has more than 15 years of experience as a veterinary technician.
Patti has bred and shown bulldogs for more than 20 years, and she heads the Northern California Bulldog Rescue program. She helps place more than 100 rescued bulldogs (French and English) each year.
Patti is the proud owner of a ranchette, and her animals include cows, sheep, pot belly pigs, cats, and several bulldogs.
Practice Manager
Katie Schwartz

RVT, Practice Manager
Katie graduated from UC Davis with a BS in biological sciences. She has worked in the veterinary field since 1997. She has been with Blue Ravine Animal Hospital since 2003 after moving from the Bay Area with her husband.
Katie enjoys spending time with her family, kitties, dog Puppy (yes, Puppy), and going to sporting events. She also enjoys gardening, singing, and oil painting.
Registered Veterinary Technicians
Andrea, ,

Surgery Supervisor, RVT
Andrea has worked in the veterinary field since 1999. She graduated from Cosumnes River College in 2007 with her AS in veterinary technology. For as long as she can remember, Andrea has always had a strong gravitation toward animals of all kinds. Growing up, she raised a multitude of sheep and later won Grand Champion in FFA.
She loves to travel and stay at the beach, where every tide pool and overturned rock is a new and exciting discovery. Andrea enjoys being outdoors, gardening in the sunshine, and spending time with her husband. She has two cats, Summer and Casper, a tortoise, fish, and chickens.
Ellie,

RVT
Ellie joined Blue Ravine Animal Hospital in June 2022.
Tami,

Exam Room Supervisor, RVT
Veterinary Assistants
Allie,

Veterinary Assistant
Catarina,

Veterinary Assistant
Dani,

Veterinary Assistant
Dani moved to Sacramento from San Bernardino in 2010 knowing she wanted to pursue a career with animals. She joined our team in February 2020 and has been in the veterinary field since 2017 where she started as a CSR and has gradually worked her way up. She is currently in school pursuing her RVT license and has finally found a career she loves.
Dani is a homebody at heart and prefers to stay at home with her fiance, Evan, and her three dogs, two cats, two horses and a single very spoiled hamster. In her free time she enjoys reading, taking her dogs on river walks or to the park, kayaking, playing Dungeons and Dragons and spending time with her pets and fiance.
Danielle,

Veterinary Assistant
Danielle joined our team in June 2021.
Emily,

Veterinary Assistant
Jessica,

Veterinary Assistant
Katie M.,

Veterinary/Pharmacy Assistant
Kendra,

Exam Room Lead, Veterinary Assistant
Liberty,

Veterinary Assistant
Marina,

Veterinary Assistant
Marina was raised in Shingle Springs, CA with her family and graduated from Ponderosa High School in 2017 with her Certified Veterinary Assistant certificate through the Animal Health R.O.P. program. She has worked at several other local veterinary hospitals over the years before joining Blue Ravine Animal Hospital in June 2021. Marina enjoys life at home with her orange tabby cat Carson AKA "Chunky Monkey". In her free time, Marina enjoys skiing, gymnastics, and all things that include The Wizard Of Oz.
Rachel,

Veterinary Assistant
Rachel joined our team in June 2021.
Raven,

Veterinary Assistant
Raven joined our team in November 2019.
Customer Service Representatives
Ann ,

CSR
Ann has lived in Sacramento since 2011, having moved from Southern California, where she lived for 13 years. Originally from Newport News, Virginia, she has lived on the east coast and in Germany and Los Angeles. She has worked as a veterinary receptionist since 2007, both in an animal emergency hospital and in a day practice.
Ann is married to her husband, Chuck, and has two children. David graduated from UC Riverside, and Mary is an honor student who loves animals and rocks. They have several pets, including four cats, one bunny, two fish, and the newest addition to the family, Hayley, a small dog who they recently adopted. Most evenings, all pets can be found snuggling together on the couch. The family also likes to spend time together hiking, camping, quad riding, and antiquing.
Bobbie,

CSR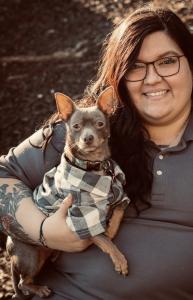 Bobbie joined Blue Ravine Animal Hospital in 2023. Bobbie earned her AS degree from Carrington College in 2018 and has been in the veterinary field for eight years. She grew up on a small family ranch near Yosemite National Park where she participated in 4H and FFA. She started her career as a veterinary assistant while working toward becoming a registered veterinary technician. She found her love in reception and loves being a part of the BRAH team. When Bobbie isn't spending her time at BRAH, she is at home with her spouse, two Labs (Gumbo/Reuben), Pointer mix (Beans), Min Pin mix (Nugget) and her Calico cat (Bonnibel). She loves visiting the mountains and the beach. When you can't find Bobbie, you can find her snuggling or playing with her pups, in the water, or taking a nap.
Jennifer,

CSR
Karla,

CSR
Lauren,

CSR Supervisor
Lauren joined Blue Ravine Animal Hospital in 2018. Lauren is a native of Southern California having lived there for 23 years. She has lived in the Northern California region since 2011. She has volunteered and worked with a variety of animals from dogs and cats to wolves and big cats.
Lauren has a son named Tristan and a cat named HeiHei. When she is not at work she can be found exploring nature and taking pictures. Lauren is an avid sports fan and enjoys spending time watching basketball, baseball, and football games. She also enjoys taking her son to different parks and zoos.
Michelle ,

CSR
Michelle joined Blue Ravine Animal Hospital in 2010. She has been a lifelong animal lover. She and her husband moved to the Sacramento area from Sonoma County about 20 years ago. They share their home with an array of four-legged friends. She has been a volunteer with Northern California Bulldog & French Bulldog Rescue for several years and is also involved with her local and national bulldog club.
Mylee,

CSR
Groomer
Misty, ,

Pet Groomer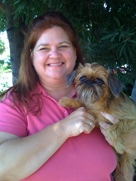 Misty has been grooming dogs and cats for more than 25 years. She previously owned her own grooming shop in Fair Oaks.
Currently, Misty is spending extra time riding horses, enjoying her many cats and dogs, and volunteering with the Folsom Lake Mounted Trail Unit. When not showing dogs or riding horses, Misty spends time quilting or camping.
Animal Care Attendant
Anni,

Animal Care Attendant
Anni joined our team in August 2015.
Lina,

Animal Care Attendant